Album Reviews: Blush by Moose Blood and Kinda by LANY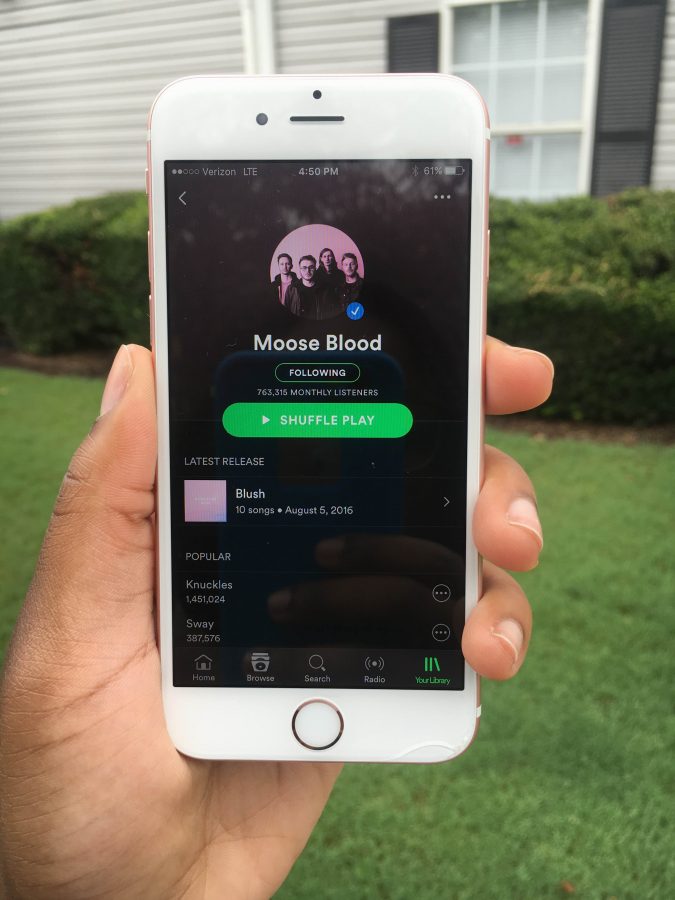 "Blush" by Moose Blood
"Blush" is an album that cohesively molds together the thoughts of those complicated parts in relationships. The English rockers have risen to new heights since 2014's "I'll Keep You in Mind from Time to Time." Blush has a more mature and polished sound compared to the raw, gut wrenching lyrics of their debut album.
While lead vocalist Eddy Brewerton has not lost touch with his emotions, he has discreetly dressed them with an optimistic exterior. He uses this technique the best on the single "Honey." Though overthinking was often flagrant in his mind, he assures that "this feeling will only get better" and "this will pass like the weather."
The album as a whole stays true to the emo Moose Blood reputation and has a little more of a pop influence, which drives the choruses of songs like "Knuckles" and "Glow."
I give Blush 3 and 1/2 stars and recommend this band for fans of Balance and Composure, The Wonder Years and Basement
"Kinda" by LANY
LANY, comprised of Nashville natives, is a band on the rise due to their very unique sound. LANY is one of the many indie bands new to the scene. However, their perfect blend of 80's pop and today's indie melodies makes them stand out among the sea of struggling artists.
This young band has been compared to acts such as The 1975, which is only fitting considering their similarity in genres. The "Kinda" EP is the musical equivalent of a cliché teenage summer dream with romance, friends and parties, especially with the track "Pink Skies." This song describes a young couple reveling in the freedom of summer and their budding love.
My personal favorite from "Kinda" is "Current Location," which follows the thoughts of a couple newly separated due to long distance. The best thing about "Kinda" is that every song is easy to dance and vibe to; it's really easy to just get lost in the song.
"Kinda" is by far one of my favorite summer releases, so I'm giving it 4 out of 5 stars.