Max Lankford, Staff Writer
February 14, 2020 • No Comments
"Purr-haps" one of the most controversial movie releases of the decade, "Cats" certainly did not land on all fours with movie critics. Before I get into what made...
What's the best Valentine's Day gift?
Flowers (34%, 10 Votes)
Candy (31%, 9 Votes)
Jewelry (17%, 5 Votes)
Stuffed animals (17%, 5 Votes)
Total Voters: 29

Loading ...
December 2019 Pony Express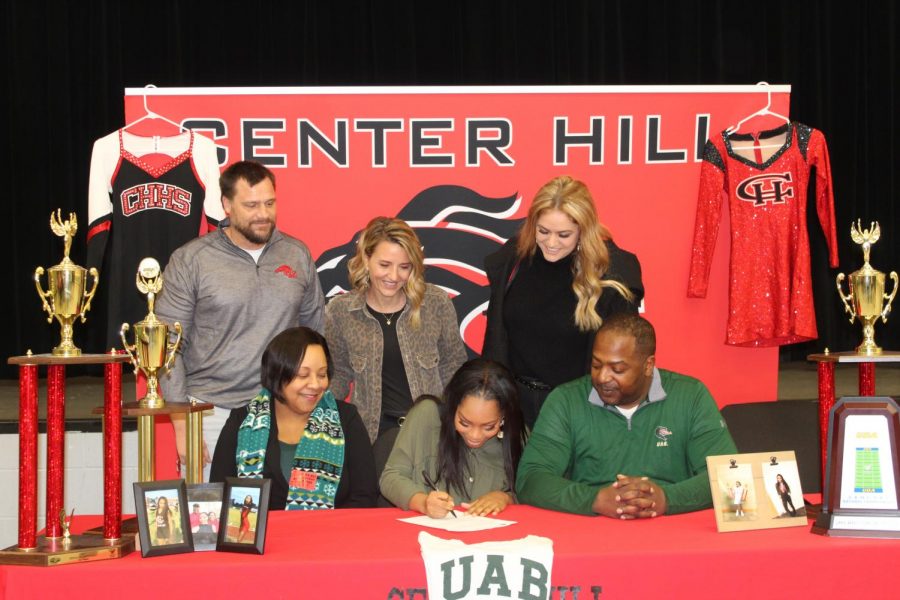 From staff reports, The Pony Express
February 14, 2020 • No Comments
Kennedi Evans signed today to dance with the University of Alabama at Birmingham. She is the third dancer from the Center Hill Dance Team to sign with a D1 program.
Recent Sports Scores
Friday, February 14

Boys Basketball

Enter School Name Here 62 - Lake Cormorant 43

Tuesday, February 11

Boys Basketball

Enter School Name Here 81 - Lafayette 49

Saturday, February 8

Boys Soccer

Enter School Name Here 2 - Long Beach 1

Friday, February 7

Boys Basketball

Enter School Name Here 73 - Southaven 74

Tuesday, February 4

Boys Basketball

Enter School Name Here 89 - Horn Lake 64

Monday, February 3

Boys Soccer

Enter School Name Here 3 - Ridgeland 2

Saturday, February 1

Boys Soccer

Enter School Name Here 7 - Canton 0

Friday, January 31

Boys Basketball

Enter School Name Here 65 - Saltillo 42

Tuesday, January 28

Boys Basketball

Enter School Name Here 64 - Lake Cormorant 60

Tuesday, January 28

Boys Soccer

Enter School Name Here 6 - Grenada 0

Friday, January 24

Boys Basketball

Enter School Name Here 107 - Lafayette 31

Monday, January 20

Boys Basketball

Enter School Name Here 74 - Starkville 75