Album Review: 'PTX Presents: Top Pop, Vol. 1'
Three-time Grammy-award winning acapella group Pentatonix released their new album, "PTX Presents: Top Pop, Vol. 1," on April 13. It contains amazing pop songs from today that we all know and love. From Camila Cabello to Ed Sheeran, Pentatonix adds their own acapella spin to pop sensations.
Pentatonix is comprised of five members: Mitch Grassi, Scott Hoying, Kirstin Maldonado, Kevin Olusola, and newly added member Matt Sallee. Even after Avi Kaplan left the group, Pentatonix did not give up. They returned to their roots and made covers of popular songs like they have been doing since 2011, when they appeared on season 3 of "The Sing-Off."
This album isn't one you can listen to anywhere. his album doesn't suit poppin' club or  a rock concert, you can definitely listen to this album before you go to bed. There is amazing percussion from the cellist, rapper, vocalist and percussionist Olusola. Deep voices and crazy bass lines from bass Sallee. Riffs from the gods from baritone Hoying. Angelic voices from tenor Grassi. Beautiful harmonization from soprano Maldonado.
My personal favorite tracks off this album are the covers of Charlie Puth's "Attention" and "Finesse" from Bruno Mars. "Attention" takes its own acapella spin starting off with a crazy bass line and easygoing beatboxing and ending with a sick breakdown from Grassi. I already love Charlie Puth's version as it is, so combining him with Pentatonix makes me so happy. Bruno Mars is one of my favorite singers of all time. Pentatonix doing a cover of "Finesse" was literal perfection. They put their Pentatonix spin on it and added soul to the already amazing collaboration with Cardi B.
Other tracks include "New Rules x Are You That Somebody?," "Havana," "Perfect," "Stay," "Feel It Still," "Despacito x Shape Of You," "Issues," "Praying" and "Sorry Not Sorry."
I highly suggest listening to this album. If you are a big "Pitch Perfect" fan, I guarantee you will love Pentatonix. They are one of a few very successful acapella groups. I smell a Grammy for them in the future because of this album.
I rate this album a 4.7 out of 5 stars.
About the Writer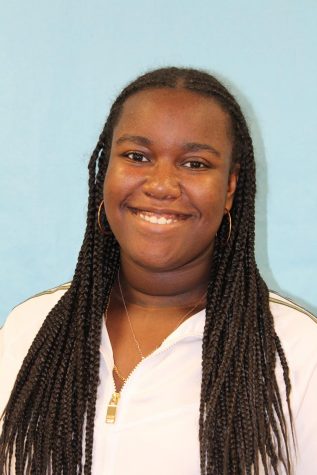 Nadia Sumlar, Co-editor
Nadia Sumlar, co-editor of The Pony Express, is a senior at Center Hill High School and has been on the newspaper staff since freshman year. An A-B honor...