Graduation will be in person at Landers Center this year
In a tweet this morning, Superintendent Cory Uselton announced that all DeSoto County Schools graduation ceremonies will be in person this year. The Center Hill High School Class of 2021 will graduate at 7 p.m. May 22.
"Graduation season in DeSoto County begins one month from today," Uselton tweeted. "All graduations will be held in-person at the Landers Center, and parents will receive final details the first week of May."
Last year, in-person graduation ceremonies for the eight public high schools in DeSoto County were canceled because of the pandemic. Across the United States, some schools held virtual events and others held drive-through ceremonies. CHHS hosted 23 socially distant commencement exercises last June held under CDC guidelines because of COVID-19, meaning a limited number of people could be in the building to honor each smaller group of graduates.
"I think having graduation at the Landers Center is a step closer to normalcy," senior Nathan Beach said. "I think seniors this year got the better end of the deal compared to last year's seniors. The Class of 2020 had graduation, prom, and other senior events canceled due to COVID that seniors now get to experience. This year hasn't always been great, but I've chosen to look at the positives and not focus on the negative aspects of this crazy year."
About the Writer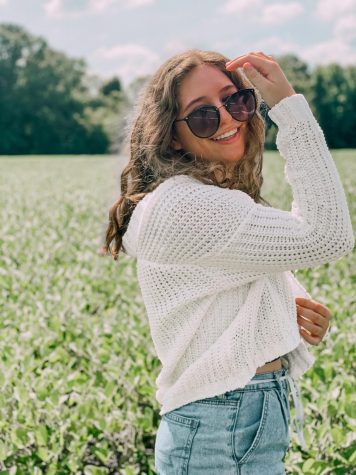 Shelby Parsons, Editor
A member of The Pony Express since 2018, junior Shelby Parsons is this year's editor. Outside of The Pony Express, she's involved in many different extracurriculars...