CHHS choirs to sing in the Big Apple
UPDATE: Because of the coronavirus pandemic, the New York City trip was canceled.
"(Coronavirus) had ruined my social life and taken an important trip from me," sophomore Nia Jones said. "I was very devastated to learn that we will no longer be going on the New York trip with choir." – reported by Maya Taylor, staff writer
###
The select women and concert choir are heading to the bright lights of New York City to perform at Carnegie Hall. The choirs leave for their trip April 15 and return April 19. Fifty-five students will be participating.
"Students will spend Thursday (April 16) at the Aaron Copland school of Music in Queens," choir director Catherine Feazell said. "They will perform for judges and have a clinic with the choir director from Yale. They will listen to other schools perform, and also participate in a workshop with a Broadway performer. The following day they will rehearse and sing in Carnegie Hall."
This is the first time CHHS choirs are taking a huge trip like this, and Feazell said it is a prestigious honor to be able to sing at Carnegie Hall.
"Singing in Carnegie Hall is an unforgettable experience, because it's considered one of the most beautiful and historic performance halls in the United States," she said. "There was a piece of music commissioned specifically for the event, so the students will get to be a part of a world premiere."
Feazell is not the only one excited for the trip. Senior Ashley Jenkins is looking forward to going to New York as well.
"It is a once in a lifetime opportunity," Jenkins said. "I can be able to say 'I went to New York.'"
Feazell also said how this experience is going to be memorable for her students.
"We will have the opportunity to visit the 9/11 Memorial and Museum, and I think that will be a very powerful experience for the students," she said. "We travel so we can have performance opportunities that aren't available to us in Olive Branch, and singing in Carnegie Hall is a once in a lifetime experience."
About the Writer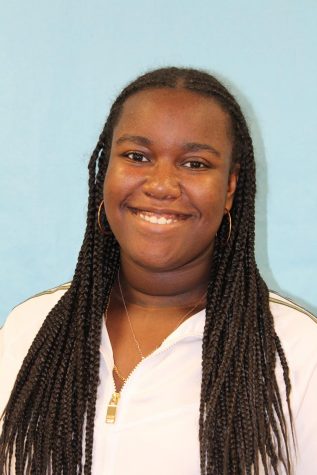 Nadia Sumlar, Co-editor
Nadia Sumlar, co-editor of The Pony Express for 2019-2020, is a senior at Center Hill High School and has been on the newspaper staff since freshman year....