Select Women's Chorus spends Spring Break in Alabama
The Select Women's Chorus is attending the American Choral Directors Association in Mobile, Alabama. The ACDA is a professional organization of over 20,000 choral directors. In even numbered years, they have regional conferences that showcase talented choirs in each region.
"We are in the southern region (of 11 states), and we are one of the 20 choirs selected to perform this year," choir director Catherine Feazell said.
Feazell explained that they had to submit recordings of the Select Women's Chorus from the past three years. The recordings are scored by a panel of judges blindly, meaning the judges do not know who they are listening to. 
"Over 100 choirs applied, and we were one of the 20 chosen," Feazell said.
She also said that in the past 50 years, only four other Mississippi high schools have been selected to perform at this conference.
The Select Women's Chorus prepared a 25-minute program to sing for the conference attendees.
"Getting ready for this performance is a challenge, because we know 1,000 other choir directors are going to hear us sing, so they obviously have trained ears to tell what we are doing right as well as anything that isn't right," Feazell said. "However, that gives us the drive to work hard and do our best."
Senior Alex White said she is excited for the Spring Break trip and performance.
"I'm looking forward to spending this once in a lifetime opportunity with my favorite people," White said. "We've worked so hard for this and I'm so ready to perform and show everyone what we are capable of. I'm really excited to spend some quality time with all the girls during this trip and bond with them. It's gonna be a ton of fun."
About the Writer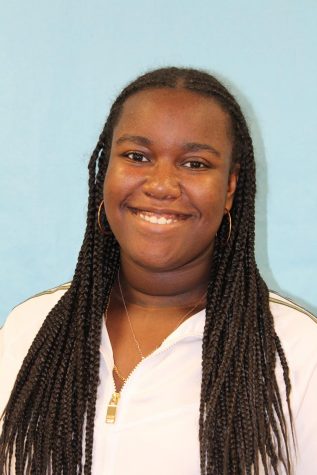 Nadia Sumlar, Co-editor
Nadia Sumlar, co-editor of The Pony Express for 2019-2020, is a senior at Center Hill High School and has been on the newspaper staff since freshman year....