Students must make up one of five snow days
DeSoto County students will not have to make up four out of the five days missed from school because of inclement weather in January.
"I heard that we did not have to go to school on March 30 and Feb. 16 was going to be a makeup day," said Kaitlin Moore, a sophomore at Center Hill High School. "I only care about March 30 because it is my birthday."
Due to the snow on Jan. 12, the only day students have to make up is Feb. 16. Jan. 15 was the Martin Luther King Jr. holiday, but icy road conditions the rest of that week kept schools closed.
"The snow was not bad on the 12th and the roads were not iced over," Moore said. "It was not a state of emergency."
Gov. Phil Bryant declared a state of emergency Jan. 19. The Mississippi Department of Education followed suit, and the DeSoto County School Board voted on the issue Feb. 1.
According to the revised school calendar for 2017-2018, students will attend school Feb. 16 to make up for missing Jan. 12. Students will retain their Presidents Day holiday on Feb. 19, which is now a staff development day. Students and staff will be off March 30 for Good Friday and April 2 for the Monday after Easter Holiday. Students' last day will be May 23.
In a Feb. 2 email to parents, district officials said makeup days in case of inclement weather in the future will be Feb. 19, April 2, May 24 and May 25.
Editor-in-Chief Sherrice Wright contributed to this story.
About the Writer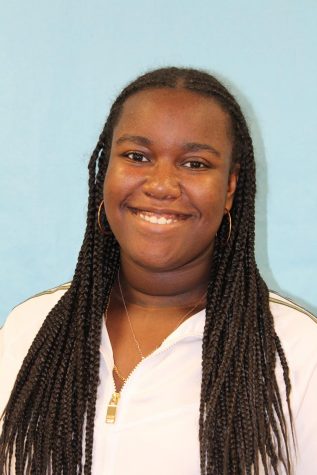 Nadia Sumlar, Co-editor
Nadia Sumlar, co-editor of The Pony Express, is a senior at Center Hill High School and has been on the newspaper staff since freshman year. An A-B honor...