Artist Review: SuperM the ideal K-Pop supergroup
K-Pop is only growing every day and opening up new opportunities for upcoming artists. And just when you think K-Pop could not get any better, on Oct. 4, it did. That day SM Entertainment decided to form what they call a "supergroup" by combining members from top boy bands under their label. 
The new group consists of seven members from other SM Entertainment boy groups such as EXO, NCT, WayV and SHINee. Baekhyun and Kai, from EXO, are well recognized factors in their bands. From Baekhyun's powerful vocals to Kai's powerful dancing, SM made a good contribution to SuperM with these two. 
Ten, Mark, Lucas and Taeyong are all from a large group called NCT. I would be technical and tell you what sub-groups in NCT they are from, but I don't want to bore you. Personally, when I think of NCT, I think of these members. Taeyong as the leader, Ten as the dance god, Mark as the rap king, and Lucas as the male model. And with being apart of NCT, Ten and Lucas are also apart of WayV, a chinese boy group. SM once again showed its intelligence by making them a part of this group.
And last but definitely not least, we have Taemin from SHINee. Now, NCT is a fairly new group that debuted in 2016. And EXO has had their fair share of knowledge in the game since they debuted in 2011. But Taemin is definitely not considered a rookie, and is called the senior of SuperM since he has been in the K-Pop scene since 2008 when he started with SHINee. Taemin has gone from being called "tone deaf" to being one of the most legendary K-Pop acts. As a matter of fact, Taemin became the first K-Pop idol to debut in three generations of K-Pop. SM Entertainment, smart move. 
SuperM made their American debut with the song "Jopping," which has 47 million views. SuperM has become the second K-Pop group to debut No. 1 on the Billboard Artist 100 chart. And SuperM became the first Korean act to achieve No. 1 on the Billboard 200 albums chart with their debut album. SuperM's slogan is "we are the future", and I believe that. SuperM is only the beginning of what K-pop has in store for us. 
About the Writer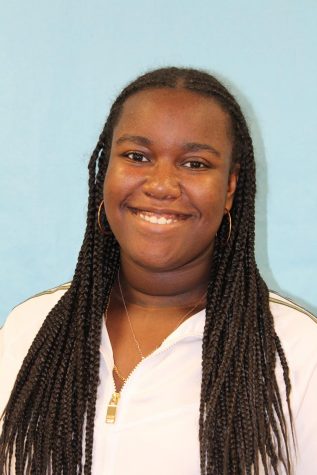 Nadia Sumlar, Co-editor
Nadia Sumlar, co-editor of The Pony Express for 2019-2020, is a senior at Center Hill High School and has been on the newspaper staff since freshman year....