Opinion: Uno wrong for declaring stacking rule illegal
Do you remember those great times in Uno when you have the power to make someone draw eight, 12, 16, maybe even 20 cards? Well, according to Uno, Inc., it's apparently illegal to stack.
For those who do not know what stacking is, it is basically if your opponent puts down a draw of any kind, you could stack up and put down another draw if you have one increasing the card pull amount.
The internet is raving about Uno's statement made May 4 via Twitter. Uno has even responded to a tweet that said, "Does this mean you can't stack +2's with +2's and +4's with +4's?" with, "That's exactly what it means – no stacking!"
Uno's Twitter can't express enough the new rules of the infamous card game. If someone puts down a draw, they must draw and their turn is skipped.
"The owners of uno don't even know how to play uno," ym yonni lamented on Twitter May 5.
Athletic shoe retail chain Foot Locker even weighed in on the card controversy.
"Dear Uno,
That's not even how Uno is played.
– From Everybody"
Center Hill High School sophomore Sarah Claire Miller is also taking the rule personally.
"My dad won't even play Uno with us because he doesn't like the way we play," said Miller, who has been playing Uno since she was 5 years old. "I learned how to play at daycare. We always stacked cards."
I don't know about anyone else, but the simultaneous thrill and anxiety of constantly going around adding more and more and more to the draws just to see who is the unlucky person is the best part about Uno. I am with the internet on this one. Stacking in my household is basically an automatic rule and can never be terminated. Sorry Uno, but I'm going to have to skip out on your rules.
About the Writer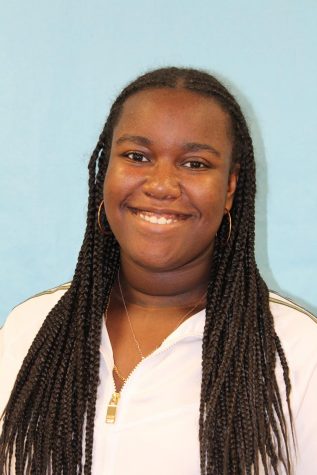 Nadia Sumlar, Co-editor
Nadia Sumlar, co-editor of The Pony Express for 2019-2020, is a senior at Center Hill High School and has been on the newspaper staff since freshman year....