Artist Review: Ateez
As kpop continues to blow up throughout the world, a new group runs its way into the smoke. Ateez is a kpop group under the company KQ Entertainment.
Ateez consists of eight members: Hongjoong, Seonghwa, Yunho, Yeosang, San, Wooyoung and Jongho. Ateez's pre-debut name was KQ Fellaz, with another member by the name of Joonyoung. Unfortunately, when Ateez debuted, Joonyoung did not debut with them. Ateez debuted on Oct. 24, 2018, with the songs "Treasure" and "Pirate King" from their EP: "Treasure EP. 1: All to Zero." If you ask me, this was an amazing start from Ateez. They really made their music very known; if you did you did not know who they were, you knew their songs and energy. Their music is based on many hip hop and R&B elements.
On Jan. 15, Ateez released their second EP called "Treasure EP. 2: Zero to One." I have to say I like this comeback better than their first one. It was more my style of music. They released their title track, "Say My Name," on this date as well. On Jan. 7, Ateez released another music video under the EP called "Hala Hala." Hala means "hearts awakening, live alive," and with this particular track, Ateez definitely surprised me. The song starts off like a ballad with the piano. Not too long after Hongjoong comes in with his rap that brings in a more upbeat vibe. However, youngest Jongho brings surprising vocals that has an epic build up. Then finally the song has a hip hop breakdown. With Ateez's power vocals and insane choreography, there is no telling where this group will go. The only prediction we can make is that they are going to the top.
Tracks on Treasure EP. 1: All to Zero include: Intro: Long Journey, Pirate King, Treasure, Twilight, Stay, and My Way.
Tracks on Treasure EP. 2: Zero to One include: HALA HALA, Say My Name, Desire, Light, Promise, and From.
I definitely give this group a 5 out of 5 stars.
About the Writer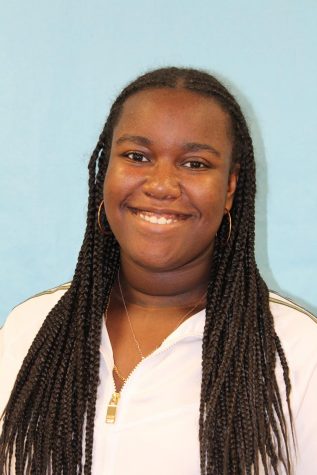 Nadia Sumlar, Co-editor
Nadia Sumlar, co-editor of The Pony Express, is a senior at Center Hill High School and has been on the newspaper staff since freshman year. An A-B honor...