Album Review: 'Face Yourself'
The Korean pop band, BTS, released their new album called "Face Yourself" on April 4. Although BTS is Korean, they show their diversity by making this album strictly Japanese. BTS puts in some of their older songs into a Japanese form while adding five original Japanese tracks.
BTS has seven members: RM, Jin, Suga, J-Hope, Jimin, V and Jungkook. This album contains Japanese versions of previous songs from their earlier albums "You Never Walk Alone" and "Love Yourself: Her." It also has five original tracks composed and produced by the boys themselves.
This album is definitely an album you can listen to anytime, anywhere. Even though line distribution is a bit questionable, the songs are still bops that you can't help but listen to on a daily basis. The album contains upbeat and energetic songs you can rock out to, as well as  slow and meaningful ones you could fall asleep to.
My favorite tracks off the album are "MIC Drop" and "Crystal Snow."MIC Drop is a hip-hop track where BTS calls out their haters with lyrics such as: "Did you see my bag, did you see my bag, it's full of trophies. How you think bout that, how you think bout that haters, are already fed up."
"Crystal Snow" is a slow ballad. I really like this song because of the amazing vocal skills. High notes are sung by Seokjin Kim (Jin) and Jimin Park, there is amazing vocal control, and light raps that fit perfectly with the song.
Other tracks include "Intro: Ringwanderung," "Best of Me" (Japanese version), "Blood, Sweat, and Tears" (Japanese version), "DNA" (Japanese Version), "Not Today" (Japanese version), "Don't Leave Me," "Go Go" (Japanese version), "Spring Day" (Japanese version), "Let Go" and "Outro: Crack."  
If you like the Japanese versions of their older songs, I highly suggest that you listen to the original, Korean versions as well. Personally, I enjoy the Korean versions better, but the original tracks I cannot stop singing.
I rate this album a 4.5 out of 5 stars.
About the Writer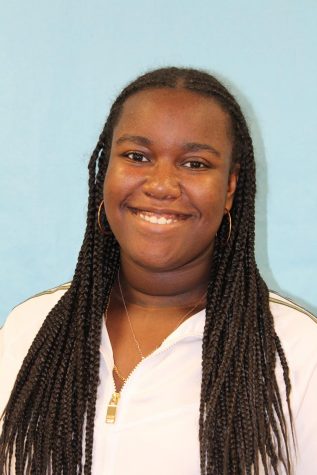 Nadia Sumlar, Co-editor
Nadia Sumlar, co-editor of The Pony Express, is a senior at Center Hill High School and has been on the newspaper staff since freshman year. An A-B honor...