The perfect score
Sebastian Askew makes Center Hill's first perfect ACT score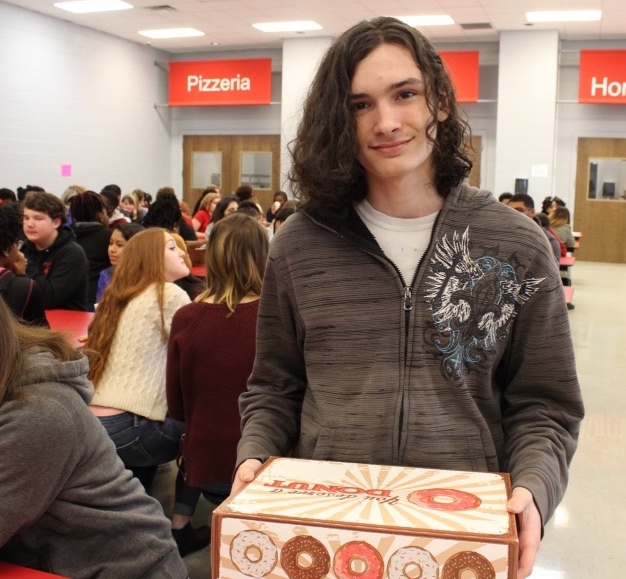 Savannah Congdon, Foundations of Journalism
May 2, 2018
Most teenagers would brag about a perfect score on the ACT, but Sebastian Askew isn't boastful about his 36.
"I am really proud of Sebastian," said Brenda Case, an assistant principal at Center Hill High School. "It is unbelievable to score a perfect score and be so humble about it."
Askew, an 11th-grader, took the ACT for the first time in December and said he did not plan on making a perfect score.
"I expected a score anywhere from a 33 to a 35," he said.
Askew's advice for students who want to do well on the ACT is to practice.
"Had I not taken any practice tests, my ACT score would have been much lower," he said.
There are many ways to accomplish a perfect or close-to-perfect score. According to princetonreview.com, good tips to follow are not spending too much time on one question, working questions out of order, and looking for wrong answers.
"Multiple-choice tests offer one great advantage: They provide the correct answer right there on the page," the website states. "ACT hides the correct answer behind wrong ones, but when you cross off just one or two wrong answers, the correct answer can become more obvious."
Askew gave more insight on how he did so well, which was to take a nine-weeks ACT prep class. Case gave her input as well.
"It is helpful to have good test taking skills and to answer what you know before anything else and always answer all questions," Case said. "The small things make a difference."  
In terms of scholarship money, Askew said he believes his score will be extremely helpful. He plans to attend the University of Southern California to major in computer programming.