Students recognized at Honor Roll breakfast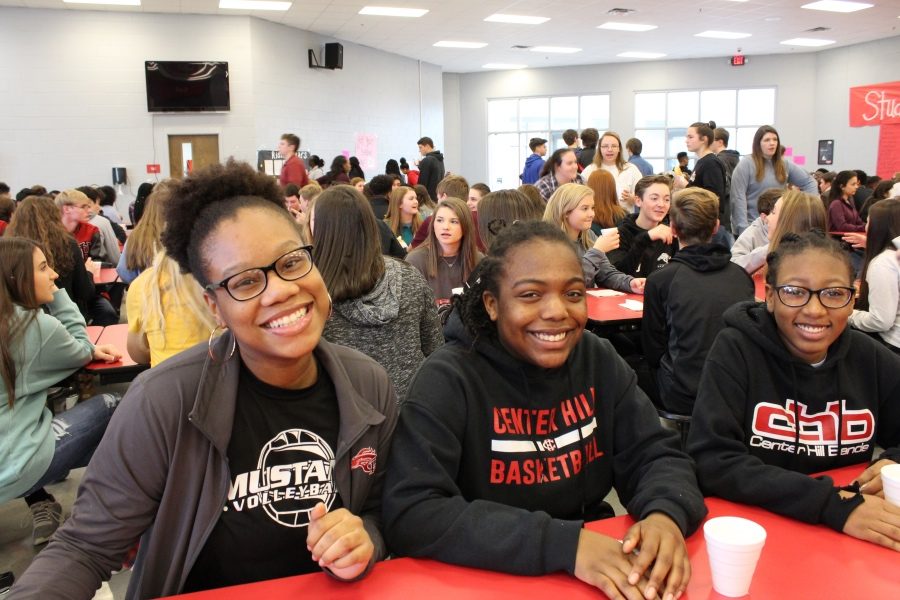 Jake Lankford, Staff Writer
January 25, 2018
More than half of Center Hill High School's student body was treated to breakfast on Jan. 25 to celebrate their academic success for the second nine weeks.
"There are 1,040 students," counselor Danielle Brown said. "It shows how hard our students work and how much emphasis our teachers put on hard work and giving the best effort every day."
Jonathan Jolley, a sophomore, was one of the 571 students recognized.
"I was pretty happy that I made Principal's List," Jolley said. "I went in, had orange juice and doughnuts, and sat with my friends."
Assistant Principal Brenda Case said the purpose of the Honor Roll breakfast was to recognize and reward students who have earned outstanding grades.
"It shows the students' commitment to excellence," said Case, who encouraged all students to do their best. "I would tell them to continue their good study habits, to build a strong work ethic, and to continue on the path of academic excellence."
Jolley agreed with Case's advice.
"I would tell students to strive to go to it – make good grades and study," he said.
The Honor Roll breakfast is just one of many ways to honor CHHS students. Case said other ways students are praised are the student of the month, the ACT 30-plus wall, and recognition at Rotary luncheons.
Emily Merz and Sherrice Wright contributed to this story.