Baseball overcomes adversity, swings into third round of playoffs
Against all odds, the Mustangs have battled their way into the third round of the playoffs. This is the team's best performance since 2011.
"From dealing with Covid to having starters transfer at Christmas Break, it has been a tough season all around," said coach Mac Cooley, who took over the program last fall after coach Dalton Freeman's departure. "The kids just come to practice ready to work every day and compete their butts off every game."
Despite the obstacles, which have also included injuries to key players and new players stepping up into unfamiliar roles, this year's team has already surpassed their predecessors by making it this far in the playoffs. They will face Saltillo on the road at 7 tonight in Game 1 of the Class 5A third round playoff series.
"I feel like we have a pretty good shot to keep this thing going," Cooley said. 
They're playing better now, but senior shortstop Braxton Miller said that even before the season started it was difficult for the Mustangs to rally.
"It has been a pretty rough year from the start," he said. "Losing your head coach and having multiple key players transfer out right before your season is really about to kick off really put us in a bad spot. Plus, you have Covid going around. I think we went through a stretch where we only had 9-10 people that could actually practice."
Now, going into tonight's best of three series against the Tigers, the Mustangs are 10-19.
"The record might not be the best, but I promise you it doesn't represent who we are as a team," Miller said. "We have one of the hardest schedules in the state, and although we have lost some ball games this year, I really think it has helped us in the long run."
Miller credited the coaching staff for helping turn things around and his teammates for holding on to the possibilities.
"Coach Cooley stepping up and filling that head coach role was big time, as well as Coach Callahan, Coach Burch and Coach Herrington all doing their part to put us in a position to win ball games," Miller said. "As far as the team, I think we all had that mindset that, you know, no one really believes in us besides us, and no one expects us to do much this year. With that, we just wanted to go out there and prove some people wrong."
Second baseman Houston Green, a freshman nursing a wrist injury, said the season has had some memorable highlights.
"This year, we beat DC and held our own with Lewisburg," Green said.
To Cooley, the win over DeSoto Central was the turning point of the season. 
"Also, Game 1 of the Neshoba series really stands out, because we were losing and down to our last out, and our kids kept fighting and we ended up finding a way to win," Cooley said. "Those two games, from where we started to where we are now, really shows the growth our kids have made throughout the season."
Miller, who along with his teammates dyed his hair blond – an annual tradition for the baseball team – said the Mustangs aren't finished yet.
"Nothing this year has surprised me," he said. "I know who we are as a team, and I know where we are supposed to be. We don't go blond this time of the year for nothing. We planned on making a run in the playoffs, and we have done that. The job isn't finished, though. Our end goal is to be in Pearl, playing for a state championship."
About the Contributors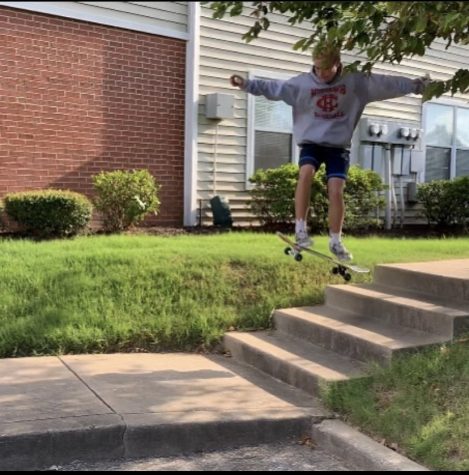 Morgan Ewing, Staff Writer
Morgan Ewing, a freshman, is a new member of The Pony Express staff. He is a member of the cross country, track, and tennis teams. He enjoys skating, running,...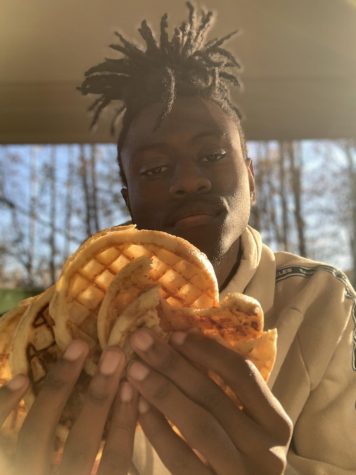 Tony Macklin, Staff Writer
Tony Macklin, Class of 2024, is a member of the cross country and track teams. He takes interest in things such as the use of waffle currency, video editing,...