Northwest bound, Laila Armstrong almost didn't play softball
Laila Armstrong, a newly signed athlete to Northwest Mississippi Community College, almost didn't play softball. When she was 8 years old, her dad was supposed to get a cheer application, but her mom was surprised when they came home with a T-ball form.
"When we got there, the coach saw how fast I could run and suggested we sign me up for T-ball instead, so that's what my dad did without my mom knowing," the outfielder said.
Life would have turned out differently for the 17-year-old if things hadn't happened the way they did.
"If I would have done cheer, I would have quit," she said, adding that she enjoys how competitive and fast-paced softball is. "I can't imagine life without softball because that's where I met all of my friends. I love it."
When she isn't playing for the Mustangs, Armstrong plays travel ball with Easley Softball Club.
"Travel ball is not cheap," said Armstrong, who at her Nov. 11 signing thanked her parents, Tamara and Larcell Armstrong, as well as coaches Shaker Turner, Ashleigh Hicks and Lady Mustangs head coach Cole Harris.
"She has the greatest demeanor ever," Harris said, calling Armstrong an example to her teammates. "Keep it up."
Armstrong has been playing for the high school team since she was in the eighth grade.
"You have represented your family and Center Hill so well over the years," Assistant Principal Brenda Case said. "You've done great things. We're very proud of you."
About the Contributor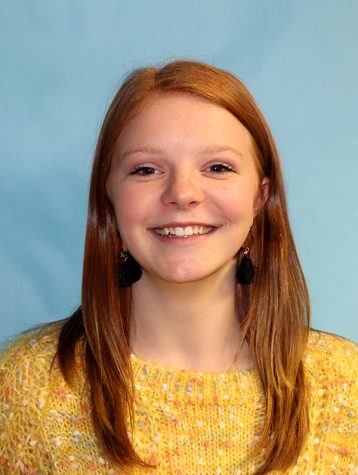 Cassidy Bishop, Staff Writer
Cassidy Bishop, a junior, has been a member of The Pony Express staff for a year.