Review: Live action "Aladdin" remake
Most of us are familiar with the original 1992 film "Aladdin," one of many classic animated Disney films. On May 24, Disney released the live action remake starring Naomi Scott as Jasmine, Mena Massoud as Aladdin, Will Smith as Genie and Marwan Kenzari as Jafar. The remake has earned a Rotten Tomatoes score of 57 percent, which isn't bad.
Many people criticized the casting of Smith as Genie well before the release of the movie, due to the passing of Robin Williams and his famous role as Genie in the animated version of the film. They were claiming how Smith was a "horrible" casting for such a timeless character. However, Smith stepped up to the challenge and kept the original essence of Williams' Genie while also incorporating his own twist to the iconic character. I really enjoyed seeing his portrayal of the character because it definitely made the movie more entertaining. 
The movie also added its own spin to the original songs while adding some of its own. The most notable changes were the dance choreography and the added song "Speechless," sung by Princess Jasmine. Both were absolutely stunning, and I would watch the movie on repeat just for those two purposes alone. 
Toward the beginning, the film focuses on Aladdin's life as a streetrat, performing jaw-dropping stunts to get away from the guards, ultimately leading him to help a distressed, undercover Jasmine and having her perform a romantic "trust fall" to escape the guards before safely returning her to her castle. Not before stealing her bracelet to return at a later date, unfortunately. 
The remake was a lot better than what I expected it to be. I was expecting it to be disappointing like "Dumbo," which completely changed its roots. In fact, the movie kept true to the original storyline while also adding onto what happened to Genie after he was freed from his lamp.
Overall, it was a really sweet story. The choreography was flawless and the singing was great. I would recommend to go out and watch it if you haven't already. Just make sure to watch the animated one first.
About the Writer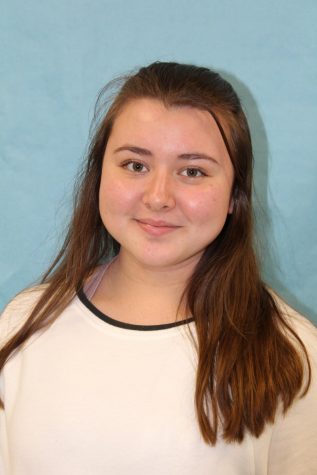 Kaitlin Moore, Features Editor
Kaitlin Moore, Class of 2020, is Features Editor for The Pony Express and has been on the newspaper staff for two years. Her favorite class in school is...