Review: Is this music really popular on YouTube?
Posted to YouTube Sept. 12, Halsey came out with a new music video titled "Graveyard (Time-lapse)," which has earned 5.5 million views. The music is very calming and relaxing. I'm not really a fan of Halsey, but this song is actually really good and I wouldn't mind listening to it again.
The video is satisfying as well. It is a "time-lapse" of an artist painting Halsey's cover of her new album. Overall, the lyrics fit the tempo and rhythm of the song and I would recommend it to anyone who likes to listen to music to help lure them to sleep.
The second most popular music video is Camila Cabello's "Liar," which has earned 22 million views since it was uploaded on Sept. 11.
The opening of the video is actually really cringey. The fiance is trying to impress his significant other with a ruby necklace, only to have a waiter spill a drink on him followed by Cabello choking on some food and the fiance being painfully oblivious. Turns out it was only a dream.
I found the beginning of the actual song to be really annoying since the vocals didn't seem natural at all, and the video of her running through the mansion made me want to stop the video and move on to something else altogether.
Although, the chorus was great. Uploaded on Sept. 12, Ariana Grande released a new music video titled "Don't Call Me Angel (Charlie's Angels)," which has earned over one million views since its release. Grande collaborated with Miley Cyrus and Lana Del Rey in this song, and so far, it's really good.
About the Writer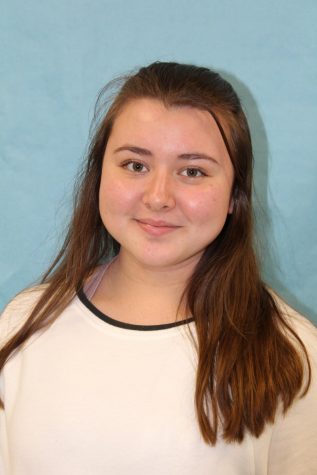 Kaitlin Moore, Features Editor
Kaitlin Moore, Class of 2020, is Features Editor for The Pony Express and has been on the newspaper staff for two years. Her favorite class in school is...