Assange overstayed his welcome, but it's Ecuador's fault
I was very surprised that WikiLeaks co-founder Julian Assange was kicked out of the Ecuadorian Embassy in London earlier this month. He was a guest of Ecuador for seven years, and was a terrible one. Gross and obnoxious, Assange reportedly went for weeks without bathing and went as far as smearing his poop on the walls of the embassy. This was a nasty and childish act.
I do, however, think that Ecuador put itself in this situation to begin with. Assange leaked information that was classified by the United States military. This information could have endangered the lives of American soldiers. Ecuador should not offer asylum to people who endanger others, because that could potentially be bad for Ecuador.
Assange has clearly been trouble in the past, as he has had accusations of sex crimes against him while in Sweden. I disagree with Ecuador's former president, Rafael Correa, who said that even though Assange violated the terms of his asylum and was a burden on Ecuador, "that's no excuse to throw him to the lions."
If you are providing a safe place for someone and spent $1 million a year protecting that person, they should respect you. I understand if your guest makes just one mistake or two, but Assange had many instances in which he disrespected the Ecuadorians. The end to his asylum was a long time coming anyway, because he should be arrested and held accountable for his actions. I also thought it was stupid of Assange to leak information about the family of current Ecuadorian President Lenin Moreno. That would make anyone angry, and it was the final straw – and strangely not the poop – for Moreno to kick Assange out.
About the Writer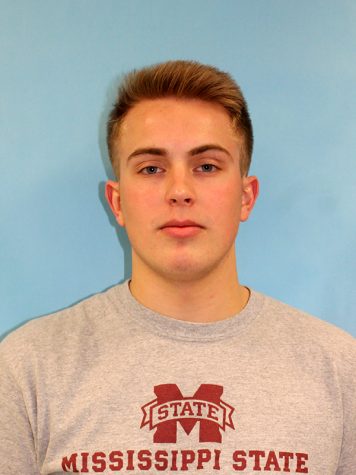 Laine Crabb, Staff Writer
Laine Crabb, Class of 2020, has been a member of The Pony Express staff for two years. He covers sports but has also written opinion pieces.