Game Days at the Hill prove it's always a good day to be a Mustang.
Center Hill High School is known for its school spirit and its outrageous energy on game days. At the Hill, you can find kids roaming the halls with face paint, balloons on hallways, things floating from the ceilings, teachers with player numbers written on the boards, signs that are targeted towards their opponents, and even explosive roars coming from crowds within the student body.
Junior cheerleader Shaniya Ryan explained, "Game day to me is a day full of school spirit and excitement, and on those days, I am just a burst of joy! I love encouraging the players as they play while having fun on the sidelines."
Game day at Center Hill truly brings together the student body and staff as one big happy family!
All the drama and unimportant things are castaway to celebrate and get everyone excited for the moment where memories are being made and futures are being shaped which they will look back on and it shall foreshadow the rest of their lives.
Here is when it really gets crazy, when there is a district rival game. It is insane!
People come in with their whole body painted, streamers and confetti are being popped, and the best part is the pep rally hosted by Center Hill Student Council.
The pep rally normally starts with the lights going off and flashlights, led lights, and white-out lights coming on. Then as students enter band, cheer, and dance is there to welcome everyone in.
Next, challenges and games are played such as hungry hippo, corn toss, dodgeball, red light green light, and even the spirit stick challenge. To end the day in preparation for the big night, the team comes bursting through the paper to get the whole crowd pumped and ready to go.
Junior Student Council member Awa Mbenga noted, "I feel game days are really fun and is a good way for the school to connect". On the other hand of this, let's take an insight into how the actual sports department here at the hill feels about games day!
Freshman Band Member Antwan Jackson explained how stressful game days can get and how long and draining they are. "On game days after school we have a long practice then we come in crunched for time to get ready to go entertain those stands, and most nights don't get released until after 11 pm."
It is a night full of festivities! Everyone after a long day of nerves and adrenaline rushes needs a bed! It is draining to some, but the memories will outweigh the bad any day.
Senior basketball star player Madison Bush states, "We have done the unthinkable, we are district champs this year which has never been done in the history of Center Hill, and we couldn't have done it without all the pregame shenanigans."
Everyone's energy throughout the day is immaculate, and it shows when the athletes are out there playing. There is nothing but pure love and joy in the air for our school.
Even CHHS alumni and parents show up and show out for the games. Game Day will always be a thing at the Hill and no matter what the outcome of the game is at the end of the night, we can all agree, it's a great day to be a Mustang!
Leave a Comment
About the Writer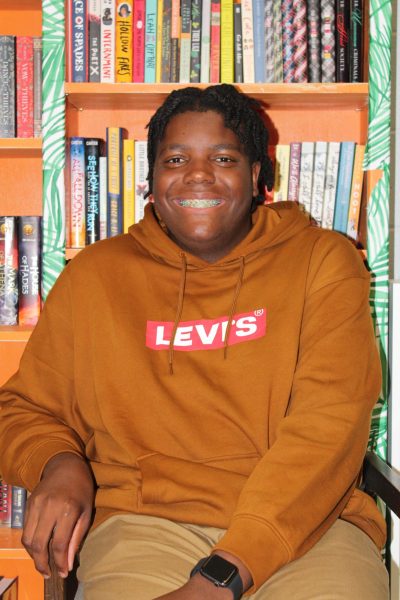 Michael Montgomery, Editor-in-Chief for The Pony Express
Michael Montgomery (he/him)
Editor-in-Chief, The Pony Express