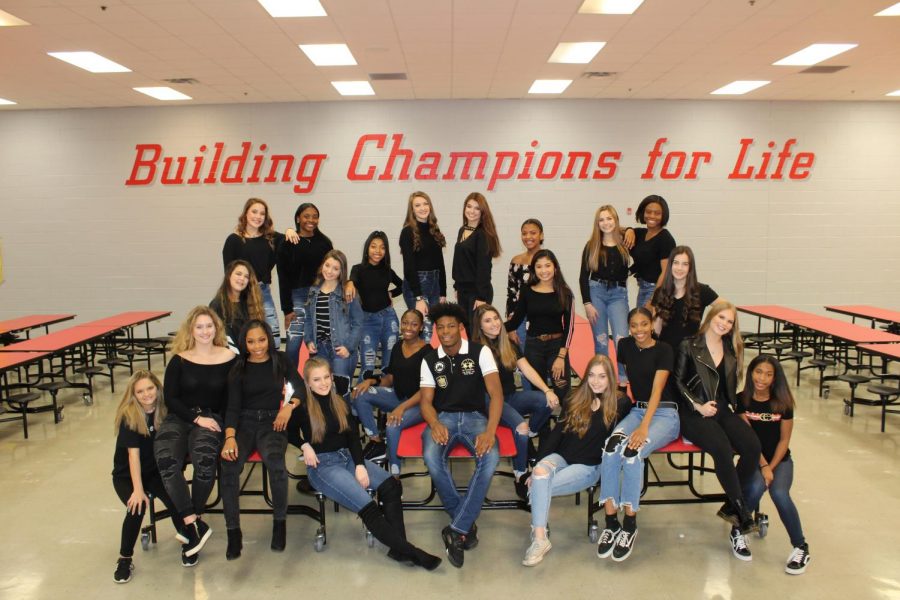 Cassidy Bishop
The Center Hill Dance Team, in Orlando earlier this month to compete in the UDA Nationals, placed 6th in the nation in Large Varsity Hip Hop for the team's highest finish in school history. CHDT also placed 9th in the nation in the Large Varsity Gameday category.
"My goal heading into finals was to beat ourselves from the previous years," senior dance captain Kennedi Evans said. "We have never placed higher than 8th, so to get 6th in the nation is a really big deal."
The team, coached by Chrissy Rodefer and sponsored by Kerry Matthews, has won 11 state championships in hip hop and pom and been in the Top 10 at Nationals for the past three years.
To prepare for their return trip to Orlando, "We practiced a lot," Evans said. "We focused on the little things and just made sure we had the dance clean and that we were able to perform it to the best of our abilities."
The Gameday routine was new for CHDT, sophomore dancer Annissa Veyo said.
"We didn't really know what to expect because it was our first year bringing a Gameday routine," Veyo said. "It was an exciting turn of events when we made it to finals in both divisions because that's the first time in CHDT history that we advanced to finals in two divisions."
Veyo said she's proud of the team's historic performance at Nationals.
"We worked so hard this past season and it all paid off," she said. "We made so much history just in one season alone, and I can't wait to see what next year brings us."
For Evans, placing in the Top 10 in two divisions at Nationals was the result of a shared goal.
"We all pushed the same amount and made sure we would leave being satisfied with what we did," she said. "All together it was a great year and it was a great way to end my senior year. I'm proud of the team and I hope they continue to strive and do great things."