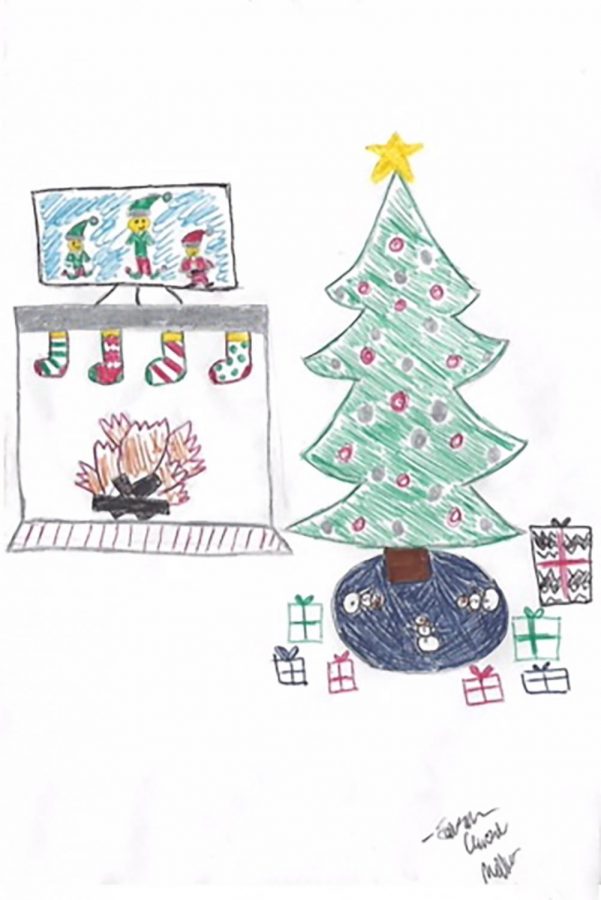 Sarah Claire Miller
Thanksgiving is over, so now it's time for the best time of the year… Christmas! Along with Christmas comes the debate: is Santa Claus real? Well, of course he is! Where else would all those presents come from? With what money? Exactly.
Santa brings so much joy to children's houses on Christmas morning because of the excitement of "did Santa come?" Not only does he bring excitement on Christmas day, he also brings excitement all through the month of December.
On Thanksgiving night, Santa's elf, Elf on the Shelf, visits houses bringing crazy pranks for the kids. Telling a child that Santa isn't real would not only ruin their Christmas but would also ruin the Santa Claus magic.
To this day, my mom still signs my Christmas presents with the name "Santa." Even though she clearly knows Santa isn't real, she still keeps the magic going, not only for herself, but for my little brother also. Caleb is 8 years old and still believes in the magic. If he was to find out, he would be devastated and it would ruin his whole Christmas.
Even though you may be older and have known Santa isn't real for years, I just ask you to keep this magic alive. Keep it going on for the sake of those around you, such as little children who still believe in Santa.