Movie Review: Puppy love returns, this time on Disney+
Puppy love is back. Sixty-four years after its original release date, the 1955 film "Lady and the Tramp" had a live-action remake released Nov. 12 on Disney+. The new version stars Tessa Thompson as Lady, Justin Theroux as Tramp, Kiersey Clemons as Darling (Lady's owner) and Thomas Mann as Jim Dear (Lady's other owner). The remake's Rotten Tomatoes score is 63 percent, which is just above the percentile for it to be considered good. 
Compared to the publicity from the "Aladdin" remake, "Lady and the Tramp" felt like it was being mostly ignored by the public. It was finally recognized just a week before its release date when it gained some small publicity. 
Overall, the film followed the original storyline, which I really appreciated. However, the beaver scene was completely cut out and instead replaced with a statue of a beaver to remove Lady's muzzle. I was pretty upset with this small change because I think it would have been a great way to add in a little bit of comic relief.
They also changed the Siamese cats of Darling's Aunt Sarah (played by Yvette Nicole Brown) with a breed of cat called "Devon Rex." I believe the reason for this is because the original song "We are Siamese" is definitely considered racist. Although, I did enjoy the live action's "What a Shame," which perfectly captures the amount of mischief (and trouble) the cats are causing Lady while Aunt Sarah is "dog sitting" her. 
Of course, the movie had to keep the iconic spaghetti-kiss scene and the song "Bella Notte." The chefs were hilarious is the scenes leading up to the song and I enjoyed this sequence a lot more than I should have. The movie definitely focuses on the romantic aspects of this doggy couple, as did the original, and the trust that Lady and Tramp develop throughout the movie. 
This live action is at the very top of my favorites list of the remakes, mainly because they followed the original animated version so well, but the only sad remark that I have to make was that I did not get to see any puppies at the end of this movie. 
About the Writer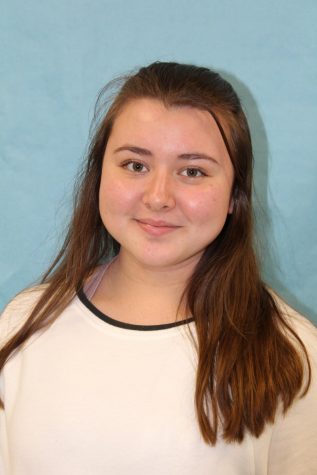 Kaitlin Moore, Features Editor
Kaitlin Moore, Class of 2020, is Features Editor for The Pony Express and has been on the newspaper staff for two years. Her favorite class in school is...