Drama students to present 'The Great Gatsby'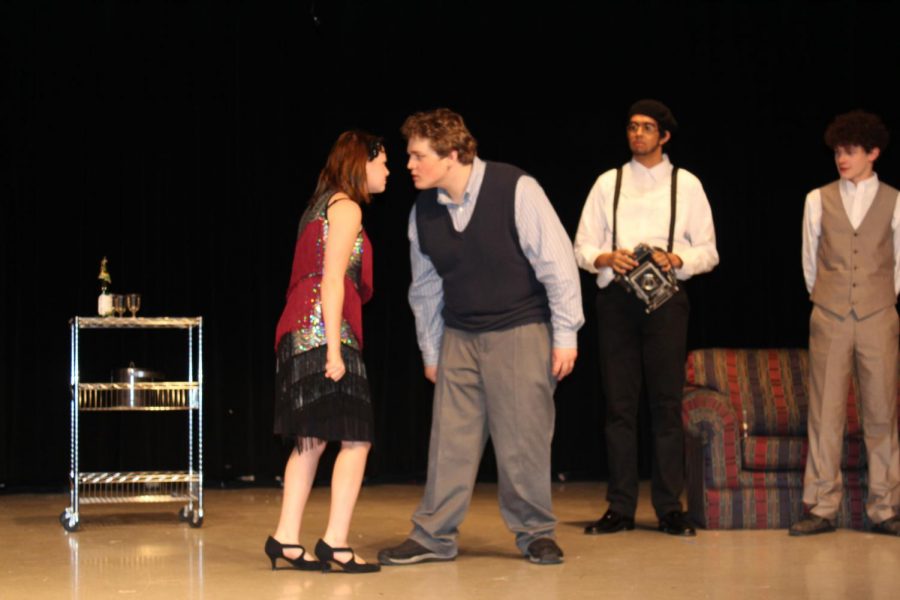 Ana Le, Staff Writer
December 8, 2019
Beginning Dec. 12, the Drama Department will take to the stage in their production of "The Great Gatsby." With Logan Vandevender as Jay Gatsby, Caleb Jenkins as Nick Carraway, and Kaitlyn Moody as Daisy Buchanan, spirits are running high.
"If I am being honest, I'm actually really nervous," said stage manager Zoe Durand, a sophomore. "This play is on a bigger scale than the one we had last year, but I'm really proud of our actors and all the people in our class, so I know it will all be worth it in the end."
"The Great Gatsby" is a play based on the 1924 novel written by F. Scott Fitzgerald about a rich and eccentric man by the name of Jay Gatsby. He falls in love with a girl named Daisy, despite her being married to another man. Jenkins, a sophomore, provided insight behind the process of putting on a show of this magnitude.
"First, the set designers made rough sketches on paper, and then they penciled it in on wood for the backgrounds," he said. "We've also been doing run-throughs of the play to figure out where to move on stage for every scene. Then, we string 'em all together, with music playing in the background and certain sound effects for certain scenes."
Freshman Charay Kounhavong plays the part of George Wilson and said how thankful he is to participate in this year's play.
"Drama has helped me be more out there and helped my acting skills a lot," Kounhavong said. "Also, I've made so many friends in there, and it's a great time. I've made so many people happy too. My favorite part of the play was just learning to be my character and also seeing how the lights and background art are put together to make one cool play."
Show dates and times are Dec. 12 at 7 p.m., Dec. 13 at 7 p.m. and Dec. 14 at 6 p.m. Admission is $5. Because this is a fundraiser, drama teacher and play director Emily Haven said no activity passes will be accepted.
"I'm hoping the audience loves the play and appreciates all the effort we put into it," said junior Jose Esquivel, who portrays photographer Chester McKee. "We started running through our lines in September. We spent all of October getting props together and working on sets. Every day we've been focusing on the play and how to make it better and more suitable for the audience."
About the Contributors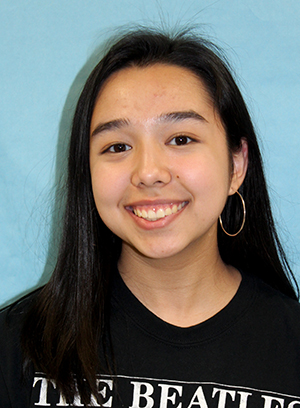 Ana Le, Staff Writer
Ana Le, a junior, joined The Pony Express staff her sophomore year.
Maya Taylor, Staff Writer
Maya Taylor is in the Class of 2022 and this is her first year working on the The Pony Express. Taylor is also involved in the Select Women's Chorus...