Center Hill Dance Team ranks 10th in nation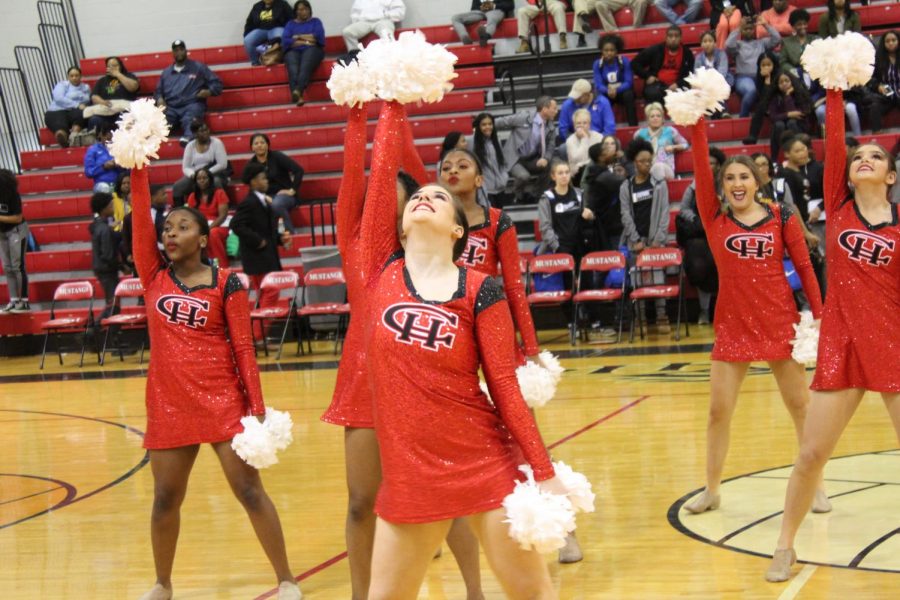 On the heels of winning double state titles in pom and hip hop in December, the Center Hill Dance Team placed 10th in hip hop at the Universal Dance Association competition in February.
"This is the third year in a row that we have made it to finals," sophomore Kaitlyn Wilty said. "Being 10th in the nation shows that CHDT works extremely hard. It shows that we have hard-working athletes."
To prepare for Nationals, held annually at Disney World in Orlando, "We practiced every day before we left," Wilty said. "We ran every day to get our stamina up to have as much energy in the routine."
Once they arrived at the theme park, Nationals was not all fun and games.
"What most people don't know is that we never get to actually go to a park and ride rides and stuff until after the competition," said Brittnie Sandridge, one of the team's three co-captains. "We practice, compete, practice, compete. Then once we've worked and done what we came to do we can play and have fun."
Sandridge said winning would not have been possible without the dancers' collective desire to do their best.
"We just work as a team and our coaches really push us to keep wanting more," she said. "One of our mottos that our coach says after every practice is 'Stay Humble. Stay Hungry. Keep working hard.' We make sure to keep setting goals and we work till we reach them and every single girl gives it their all because we love to dance and we love each other."
CHDT sponsor Kerry Matthews also attributed the team's performance to help from dancers at the University of Memphis, ranked No. 2 in the country, and coach Chrissy Rodefer, who came on board last May.
"Our new coach really raised the bar in terms of the difficulty of the choreography," Matthews said. "The more difficult the choreography, the higher your team scores. Chrissy does a really good job of taking the judges' comments and critiques and applying them to the choreography before semis and finals."
Now that they have their third national ranking, "It feels so good to be able to leave my legacy to CHDT knowing that all of our hard work has paid off, and that not only my leadership but other alumni have set examples for the younger girls to be great leaders also," Sandridge said.
About the Contributor
Max Lankford, Staff Writer
Max Lankford is a senior at CHHS and a staff writer for The Pony Express. He has been with The Pony Express for three years. Along with writing for the...